Calcining refers to the heat treatment process of pressing raw products (green bodies), which can make the binder bitumen in the products become bituminous coke and combine with the carbon aggregate particles into a solid body by constantly accepting the heat from the outside in the packing material surrounding the isolated air. China graphite electrode manufacturer shares with you.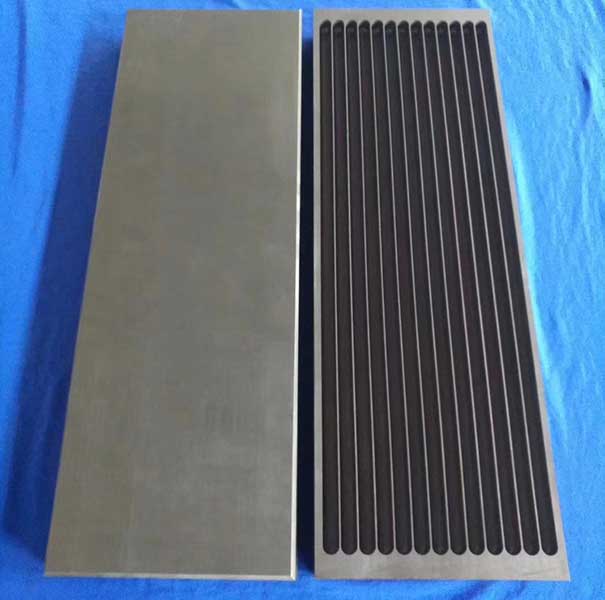 Several important steps in the roasting process
1) Preparation before furnace installation: Check the condition of the furnace, and perform preventive maintenance on it within the specified time period to meet the requirements of furnace installation.
2) Filler preparation: processing qualified fillers, mechanically filling the gaps around the raw product to avoid deformation of the product when the asphalt in the raw product becomes liquid during the heating cycle.
3) Furnace loading: The raw products are loaded into the designated position in the furnace box of the roasting furnace by machinery.
4) Heating: The heat generated by the fuel is indirectly transferred to the product itself so that it is continuously heated.
5) Cooling: gradually reduce the fuel supply as required to reduce the supply of heat in the furnace; after the roasting process is completed, the temperature in the furnace is gradually reduced to 400 ℃ through forced air cooling, and then naturally cooled to ambient temperature.
6) Out-of-bath: Use the machinery to remove and remove the filling material around the product in the furnace box, and then remove the product from the furnace box to the cleaning site to clean the surface of the product.
7) Inspection: Inspect the surface of the product with the naked eye, and judge the internal structural defects by the hammer echo method.
Our company provides custom Graphite Boat.