1. Comparison of furnace types
In order to adapt to the baking of products of different sizes and varieties, different types of furnaces and control systems have been designed. On the basis of improving productivity, reducing fuel consumption, controlling emissions and improving quality, we have developed a variety of baking furnaces. Developed to the present, the main furnace body types of the baking furnace are ring furnace with lid, ring furnace with the open ring, bottom furnace, tunnel kiln and so on. Our company provides Black Graphite Electrode.
At present, on the basis of the traditional furnace type, the open ring roaster has been newly improved, that is, a lightweight insulation cover is added to each furnace box, and the structure of the combustion nozzle is improved. Effectively solve the problem of fugitive emissions of exhaust gas, and also achieve the low nitrogen combustion effect of the combustion system.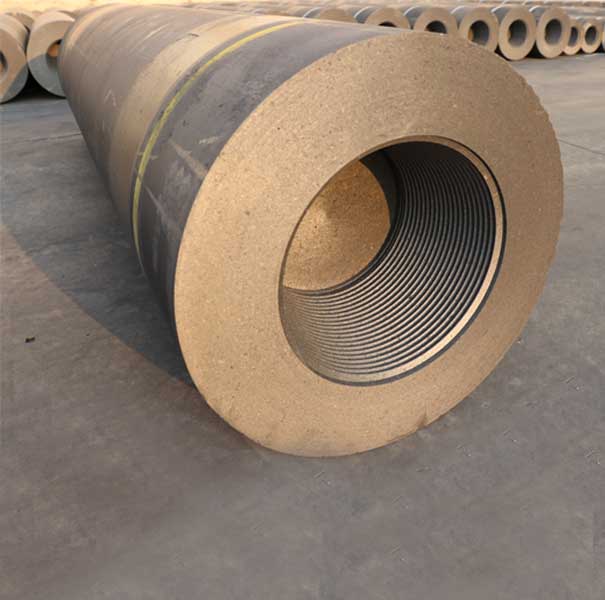 2. Mechanism analysis of the entire roasting process
For primary roasting, both external combustion ring roasters (open ring roasters), internal combustion ring roasters (ring roasters with lids), and car bottom roasters are fuels. The heat generated after combustion is transmitted to the refractory bricks or container roasted steel barrels, and then transferred to the filler from the refractory bricks or steel barrels. Finally, the fillers transfer heat to the raw products. When the temperature of the raw products itself exceeds the adhesive At the softening point of the asphalt, the green body is first softened from a glass state and then becomes a molten state, just under the squeeze of the surrounding filler, so that it maintains its original geometry.
The above information is provided by the Graphite Electrode factory.